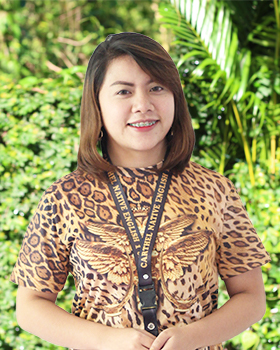 RACHEL
CNE1 is my stepping stone in building my career as an IT specialist. That's what I thought. But for more than 3 years, I've seen people come here with hopes and aspirations all for themselves, then I've seen them leave with stronger determination to go out there and be involved in the betterment of someone else's life.

This is where I learned that building my career isn't my goal. My goal goes the same with the goals of all the great educators in this school. And that is to help the students achieve their goals in learning.

This place taught me to be more considerate of others and to always look at the bigger picture. At this very moment, I am more than excited to meeting you here and letting you be involved in our growing community where we envision happiness for everyone. See you soon!