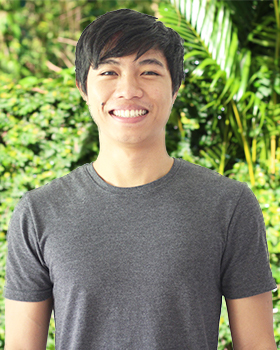 MAC
Howdy guys! My name is Mac.
I am one of the I.T. Teachers here in CNE1 and I have been working here for a year.

We have a variety of classes that you can choose from to suit your needs, and if you are curious of what the I.T. world looks like you can also take I.T. classes and at the same learn English while having fun! Here in our community, you are free to express whatever skills that you have.

I can tell you from my experience that this school is the right one for you. There's no other school where you can learn and have fun at the same time as CNE1 does because this is the place where jampack of friendly, fun and creative teachers exist.

We are excited for you to become part of the CNE1 family!