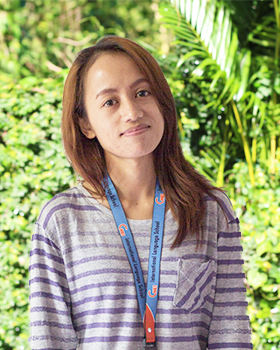 GE
Hi, my name is Geraldine but everyone here in CNE1 calls me Ge (that's much easier to say right?).
I've been teaching here for more than three years now and I'd pretty much say those years had been very productive and fruitful not only in my teaching career but in my intrapersonal and interpersonal life.
What's interesting is that I also observe this happen to students coming here. They arrive with the sole purpose of learning the English language or improving their speaking skills but they go out of the school not only learned but changed. That's right—changed; and as a teacher, that's what makes this profession so fulfilling –to see my students achieve their goals and at the same time notice changes in their views of life and the world they live in.
Surely, in CNE1, everyone comes with a different goal but everyone leaves with a better version of himself or herself.
Come, learn and join the fun under the sun!