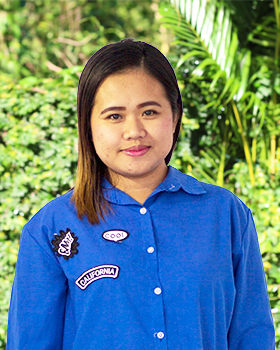 ALLEN
The Philippines. If I were to ask all of you to give me a word that comes to mind when you hear this country's name, maybe you would say, HAPPY, BEACH, NATURE, FRIENDLY, or HOSPITABLE. Well, I believe those are all true. However, as a Filipina, I realized that there's one more thing that people tend to forget or should I say, sometimes ignore and that is the Filipinos' inclination to the English language.
If you do some research about the Filipinos' ability to speak English, you will find out that Filipinos are one of the best English speakers in the whole world especially in terms of Business English. So, you may now wonder why? Why is it that this tiny Asian country is good in speaking English or if not, can understand English?
Let's go back to where it started, SCHOOL.
The Philippine's English Education is so different compared to other Asian countries. The English subject is strictly taught in English and students should answer and interact in English too. So, how does it start?
It starts in kindergarten where students are taught the English alphabet, shapes, English songs, and simple English conversation like greetings and so on. When students reach the 1st grade in elementary, the English teacher will start improving the student's oral fluency in Basic English. The teacher teaches the students that English is the Philippines' second language thus inculcating in every body's mind that English is indeed very important. Elementary English lessons basically include grammar and sentence construction, vocabulary and expression of emotions using the language. The curriculum also includes sample readings in English (in Reading classes) to test the students' comprehension of the language. In addition to that, when they reach third grade, the medium of instruction in other subjects such as Science and Mathematics are in English too. And finally, on the secondary to the tertiary level, the primary medium of instruction in all subject areas except Filipino is English.
So, it's no wonder why 93.5% of Filipinos can speak and understand English. Indeed, English is can be difficult to learn but our environment promotes a venue for speaking and understanding the language.
ESL Education here in the Philippines is one of the best! Aside from what I mentioned, the Philippines offers the same quality of English Education at a very reasonable cost and the Philippines prides itself with rich natural and cultural resources that fascinate visitors.
One of those ESL schools is Carthel Native English 1 on 1. This school is composed of well trained English teachers that cater to the English language needs of foreigners particularly that of Japanese, Russians, Chinese and Koreans. This school has its own way of teaching this challenging language in a very creative and interactive fashion.
We do understand that English is no picnic, thus CNE1 made this more exciting and fun through dynamic and creative ways of learning where participants get to interact, practice and use English more often in real-life settings.
Now, the next question is, is it possible? Is it possible that we can make a difficult thing be fun and exciting? Well, the answer is YES! A big YES!
If you really want to learn and use English, visit the Philippines, come to CNE1 and you'll experience the fun of studying English under the sun!